When I think about how teachers get better, I recall my first jazz improvisation lesson. I walked into the room, and my instructor said nothing. He pulled out his saxophone and played the first 8 notes of a blues tune called Moanin'. I looked at him; clearly confused. He played it again and still I had no idea what he was trying to have me do. Finally, he played it one more time simultaneously raising an eyebrow toward my instrument. Suddenly it clicked!
The brand new school year is drawing near and you probably have a thousand questions racing through your head: What will my students be like? Will they enjoy being in my class? What ways will I encourage them to reach their full potential? While these are all good questions, they are ones that can be put on the back burner. Your focus right now should be on the most important day of the year: The First Day of School. This day is crucial because it sets the tone for the rest of the year.
Kids love to talk, but they struggle with having a conversation; one where both people feel heard and can walk away feeling respected. That's what I noticed in my classroom when I decided to make a change, a change from a teacher-centered classroom to a student-centered one.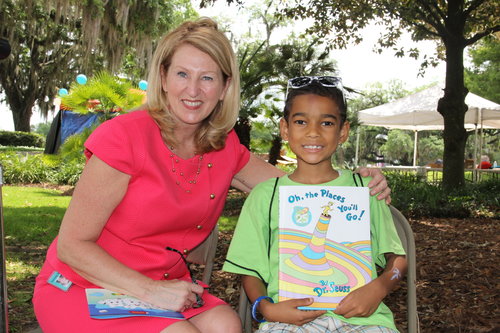 Encourage: to give support, confidence, or hope to someone.
Each year, I choose a word to focus on as I strive to achieve my personal and professional goals, and for 2018 – my last as Florida's Education Commissioner – I have chosen "encourage."