The Florida Teacher of the Year Program celebrates the women and men who have dedicated their lives to educating future generations. Each year, Florida's school districts have the opportunity to 74 teachers as District Teachers of the Year. These top educators are selected for many reasons including extraordinary student gains, community involvement, teacher leadership and instructional practices. Five District Teachers of the Year are named Teacher of the Year Finalists and, from those, one statewide winner is selected as the Christa McAuliffe Ambassador for Education.
Meet the Florida teachers who were chosen for the honor of Teacher of the Year Finalist.
2020 Florida Teacher of the Year Finalists
Dr. Dakeyan Chá Dré Graham
C. Leon King High School
Hillsborough County
Leigh Ann Norris
Hamilton County Elementary School
Hamilton County
Shane Swezey
Oak Park School
Sarasota County
Megan Crombie
Florida State University School
Florida State University
Dr. Nikki Mosblech
Vero Beach High School
Indian River County
2019 Florida Teacher of the Year Finalists
4th Grade Mathematics
Pemayetv Emahakv Charter
"I not only want to empower my students to become better learners, but to be better people."
3rd and 4th Grade Gifted
Crystal Lake Elementary
"I put a lot of pride in how I develop relationships and help students grow as people."
Social Science
Alonzo and Tracy Mourning
Senior High School
"The only way to create the future we need is to give our students the ability to launch themselves farther than they ever dreamed. Advocating for educational equity and access will help convert this dream into a reality for students throughout our state."
Instructional Mathematics Coach
Idyllwilde Elementary
"I am inspirired when I have a collaborative relationship, make a connection, and create positive change in a teacher's technique that is reflected in the classroom."
Computer Science
Timber Creek High School
"I teach because I want to make a difference in this world."
2018 Florida Teacher of the Year Finalists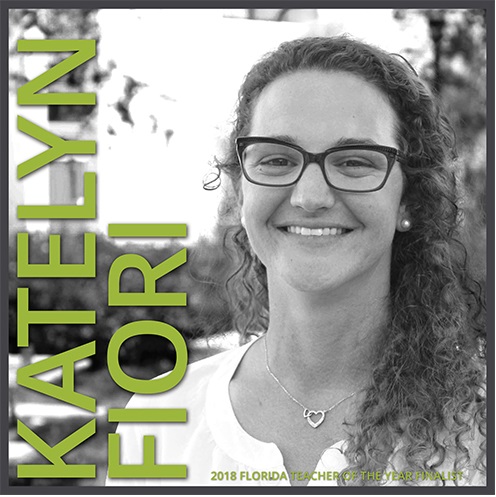 4th Grade
Vero Beach Elementary
INDIAN RIVER
"At the beginning of the year, my students lacked academic confidence. Through individualized feedback, positive reinforcement and chunking, my class has shown tremendous growth." - Kate Fiori
Click HERE to hear from Kate.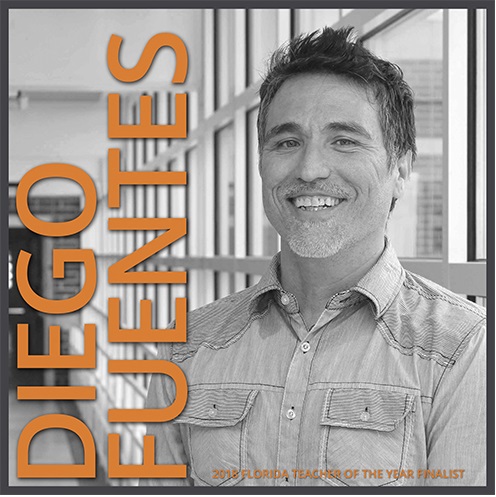 Music - Exceptional Student Education
Hillcrest School
MARION
"In addition to measurable data, the happiness as indicated by the smiles and laughter that these exceptional people give us every day is the greatest indicator that me as an educator and my school are doing something right." - Diego Fuentes
Click HERE to hear from Diego.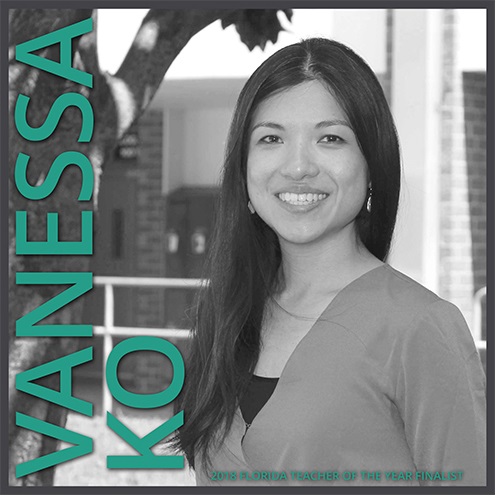 Algebra and Avid
Palm Harbor Middle
PINELLAS
"As teachers, we prepare and plan to create experiences that may forever change the lives of our students. We intentionally craft a learning moment that can spark an interest which will change the trajectory of a students' life for the good." - Vanessa Ko
Click HERE to hear from Vanessa.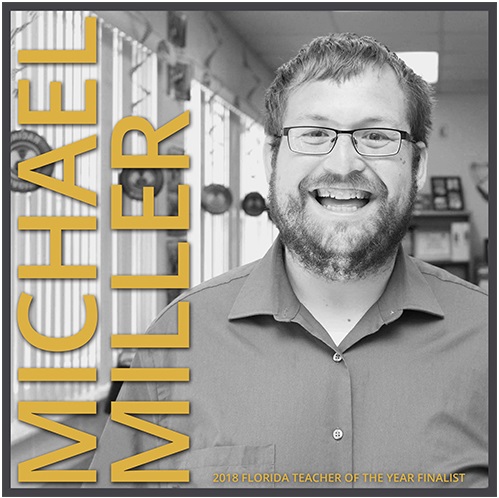 5th Grade Mathematics
Kissimmee Elementary
OSCEOLA
"I believe that all students have the potential to be successful and to show learning gains through high expectations, data driven instruction and the relationships that teachers take the time to create with their students." - Michael Miller
Click HERE to hear from Michael.